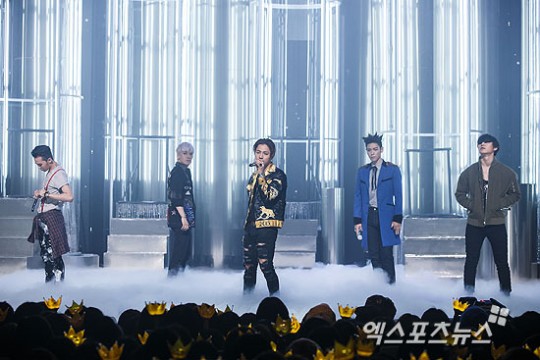 [??????=??? ??] YG's BIGBANG has been topping South Korea's major charts for 12 days in a row, showing undying popularity.
"BANG BANG BANG" unveiled on June 1 at midnight still stands at the top of South Korea's largest real-time chart Melon, Bugs, and Olleh Music.
The second title track "WE LIKE 2 PARTY" also ranks at #1 on Daum Music, showing a real long run by all the songs ranking in the top range.
Their YouTube videos continue to attract attention as well. The clip of "BANG BANG BANG" hit 15.93 million views as of 9 am on June 13, soon to hit 16 million. "WE LIKE 2 PARTY" unveiled on June 5 is nearly at 8 million, currently standing at 7.73 million views.
On Mnet's M Countdown aired on June 11, BIGBANG won the trophy with "BANG BANG BANG." They will be in Hong Kong for the World Tour from June 12 to 14 to perform 3 times for the local fans.