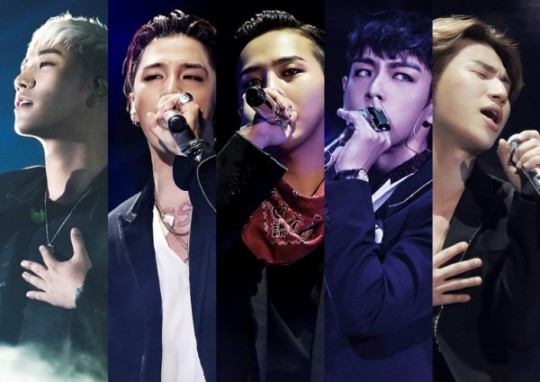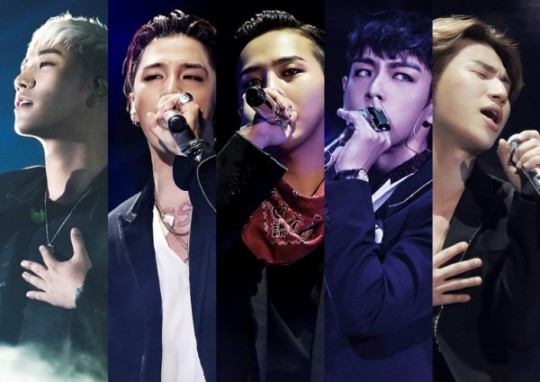 [동아닷컴=홍세영 기자] YG Entertainment noticed that they will reveal an unreleased track by BIGBANG on March 13.
As G-DRAGON enlisted in the army while TAEYANG and DAESUNG have noticed their enlistment dates, the abrupt news on the new release of a track by BIGBANG is a delightful news for the fans in and out of Korea, who will miss BIGBANG's break while the members serve their active military duty. It is even more so, since all five members of BIGBANG are featured in the song.
The fans would've had to wait for over 2 years to listen to a new track by BIGBANG featuring all members, since they are joining the army one by one.
YG Entertainment stated, "The unreleased track was created with the members' upcoming enlistments in mind, while BIGBANG was working on their last official album 'MADE'". "It was decided that the song will be released on the 13th, when DAESUNG will enlist in the army following TAEYANG, who will enlist on the 12th".
The song will have even more meaning for the fans since it was created with BIGBANG's enlistment in mind.
While G-DRAGON entered the 'White Skull' Division located in Cheorwon, Gangwon-do on February 27, TAEYANG will enlist in the 'Blue Star' 6th Infantry Division recruit training center on the 12th, and DAESUNG will be enlisting in the 'Ikija' 27th Infantry Division recruit training center on the 13th, which will also be the date of the new track release.
Although details on the song including title, writing credits, and composer credits has not been revealed yet, fans from in and out of Korea are already paying keen attention to the news on BIGBANG's new song, which will be released in a year and 3 months since their latest release.
2018. 3. 8.