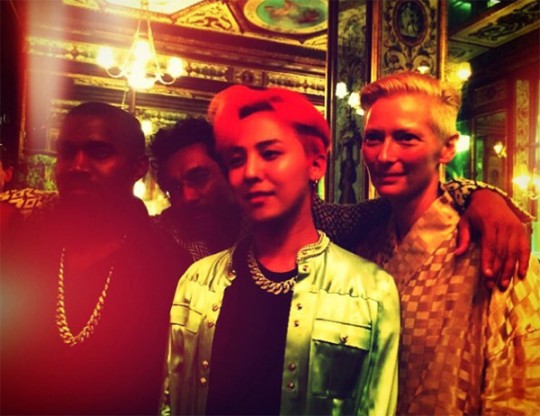 [OSEN=??? ??] BIGBANG G-DRAGON's personal connections seem to be limitless.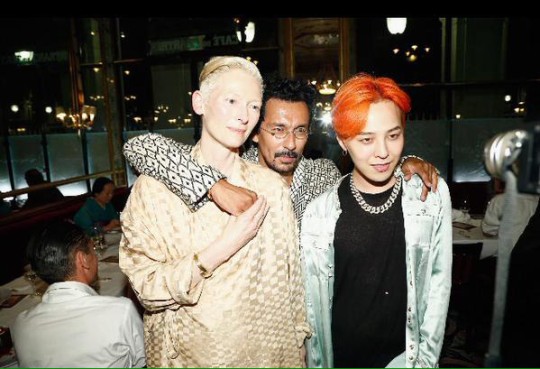 G-DRAGON is drawing a big attention, by posting his photo taken with world's hottest artists, designers, and actors on his SNS on the 8. The ones on the left-side of GD is musician Kanye (the one at the end of the left side) and designer Haider Ackermann, and the one on the right-side is Tilda Swinton who acted in "Snowpiercer".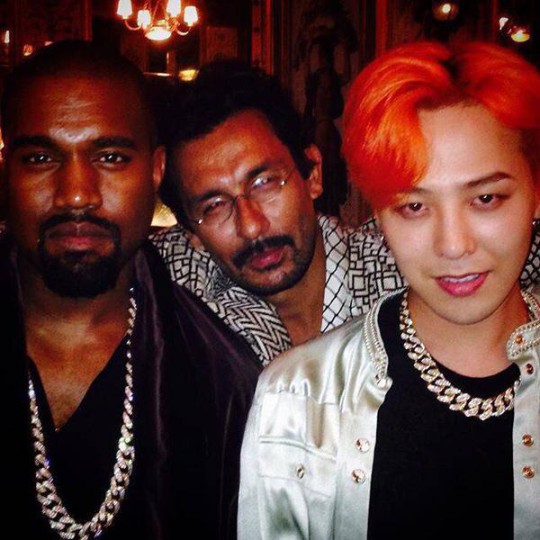 G-DRAGON's personal connections are thought to be the best in Korea. As the leader of BIGBANG who is now recognized as a world star, G-DRAGON is expanding his artistic exchanges in a variety of field not just as a musician, but also in areas such as contemporary art and fashion. He is also the only Asian star who is invited to every Chanel show as a VIP.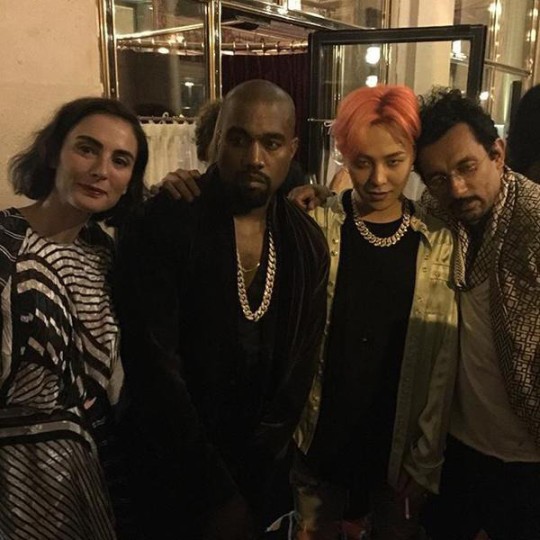 GD is also one of the favorite artists of YANG HYUN SUK, the head producer of YG Entertainment. YANG always says, "I don't recognized a genius who does not make efforts", and GD is an artist who has firmly consolidated his presence in the art scene, being recognized by YANG. GD's label YG has also long been turned into a global entertainment company. That is why prestigious luxury brand group LVMH invested a big amount of fund in YG and President Arnault of the group invited YANG for dinner.
In fact, GD is a hard worker who studies English continuously by bringing an English-speaking manager with him despite his hectic schedules. No one can deny that such ceaseless efforts without being complacent with natural-born talent is what made today's GD.
2015. 7. 9.
Source:
http://www.yg-life.com/archives/53188?lang=en



P
lease also visit:
[Photos | Videos] 2015-07-07 G-Dragon at Fashion Week in Paris