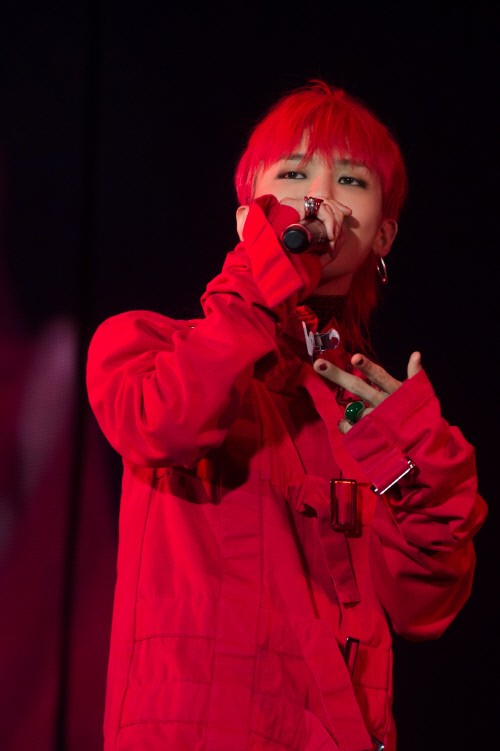 [스포츠서울=조성경기자] G-DRAGON's solo world tour "ACT III, M.O.T.T.E" has finished in a great success.

G-DRAGON's tour started in Korea in June this year and then marked the grand finale in Taipei, Taiwan, on October 8, after entertaining a large number of music fans in 29 cities around the world.

The show in Taiwan presented various and colorful performances, to live up to audience's great expectations for the last show of G-DRAGON's world tour.

The show held on October 7 and 8 at "TWTC NANGANG EXHIBITION CENTER" marked the grand finale of G-DRAGON's world tour and all its tickets were sold out. G-DRAGON poured out all his energy at the show by passionately performing more than 20 songs including his all-time hit "HEARTBREAKER", "BLACK", "WHO YOU", as well as newest songs including "SUPERSTAR" and "BULLSHIT".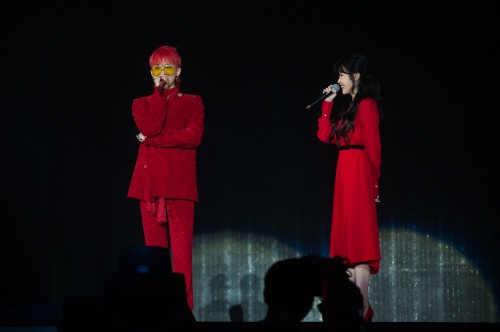 Notably, IU appeared as a special guest at the last show, to get enthusiastic acclamation from the audience. IU performed as a guest artist at the first show held in June in Seoul as well. As such, IU made the beginning and ending of G-DRAGON's world tour all the more special. IU showed a perfect harmony with G-DRAGON, singing "Palette" and "Missing You" with him.

G-DRAGON talked about how he felt about the grand finale of the five-month-long world tour, saying, "This is the last show of my tour. I'm really grateful to you who has enabled not only this tour but also the life of 'Kwon Ji Yong''.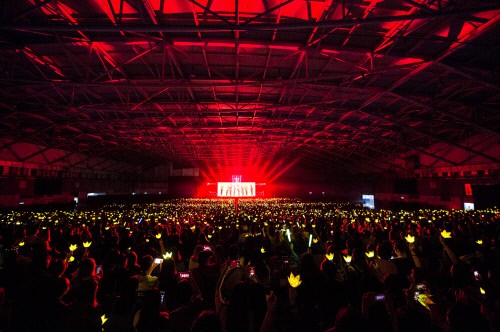 G-DRAGON's solo world tour has a special meaning in many aspects. It is his first world tour in four years since the first solo world tour "ONE OF A KIND" and it proved the influence of G-DRAGON who has grown into a world-famous artist.

All the tickets for the show held in Los Angeles in the United States, the birthplace of pop music, were sold out. Major local media outlets including American Billboard and VOGUE spotlighted G-DRAGON's solo tour in North America. G-DRAGON proved his worldwide popularity by hosting tour concert in Europe for the first time for a Korean solo artist.

After the successful finish of his solo world tour, G-DRAGON will return to a member of BIGBANG. BIGBANG will host Japan dome tour from November 18 in four cities in the country: at Yafuoku Dome in Fukuoka, Kyocera Dome in Osaka, Nogoya Dome, and Tokyo Dome. BIGBANG will be the first foreign artist who hosts dome tour in Japan for five years in a row.

2017. 10. 9.