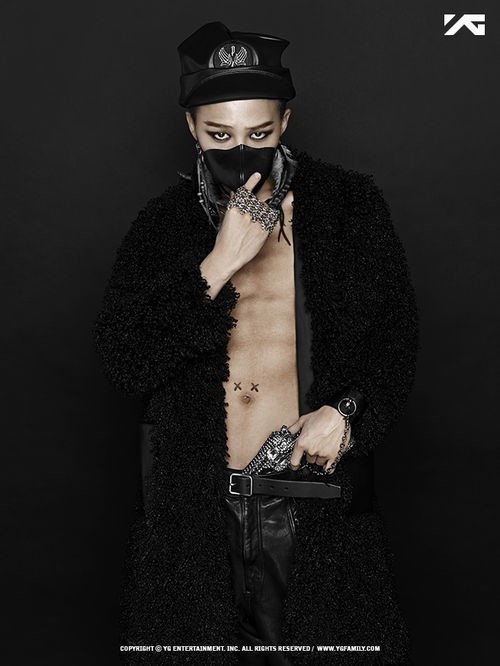 [OSEN=??? ??] "I started writing music since 13. YG Entertainment's main producer Yang Hyun Suk encouraged me to get creative whether it is lyrics or songs." Now G-DRAGON is 28, which means he's been making and performing music for about 15 years. He goes by many names, "Fashion Icon," "Multi-talented Artist who showcases modern art," and etc., but on top of everything, what defines him the best is "Musician."
A power group of 10 years since debut, BIGBANG is once again sweeping every music chart this year with their new project called "MADE." It is not an easy task to release two new songs every month but rather than losing their energy, they are in high spirits, proving to everyone that they are one of the bests. At the center of BIGBANG, there is G-DRAGON, the leader who holds it together. He's been making most of the BIGBANG's songs since their debut in 2006 and their unique and special music have been and still being widely loved by fans everywhere.
G-DRAGON has been successful not just as a member of BIGBANG but also as a solo artist, being praised as a truly talented musician. Even when he made TV appearances other than music programs, his musical spirit never died.
#1. G-DRAGON, a talented song writer
When BIGBANG debuted in 2006, they drew attention for their talent in writing their own music. In their first album called "BIGBANG," G-DRAGON wrote the intro song and "We Belong Together," hinting that the era of BIGBANG has begun. He also participated in the making of other songs that were released in the same year, such as "VIP," "VICTORY," Forever With U," and "Shake It."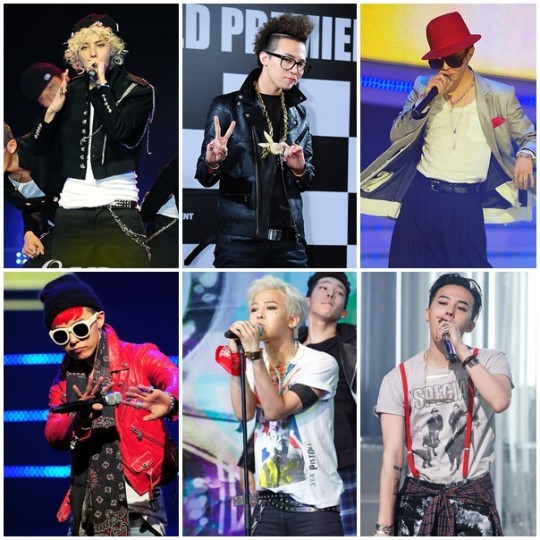 BIGBANG released as many as four albums in one year when they first debuted and their songs exuded the hip-hop soul. G-DRAGON also appeared on stage with hip-hop songs like "VIP" and "Shake It." It does not mean that BIGBANG and G-DRAGON no longer engage in hip-hop songs, but rather, they are experimenting with a variety of genres.
BIGBANG started to slowly change their style of music in 2007 with the album "Always." That is the album that turned the group into a one of the most loved singing group with the song "Lie." "Lie" helped the group gain immense popularity and dominate every music shows and charts in 2007. In the same year, BIGBANG released their 2
nd
mini album "Hot Issue" and in it, there was a song called "Last Farewell," a mega-hit song that allowed BIGBANG to become the most popular group in Korea.
Since then, G-DRAGON became one of the most loved singers in Korea with his songs "Haru Haru," "My Heaven," "Tonight (2011)," "Blue," "Fantastic Baby," "Bad Boy," and "Monster" in 2012. Now in 2015, they are once again topping the music charts with "BAE BAE," "BANG BANG BANG," and "IF YOU."
#2. G-DRAGON rises as a solo artist
BIGBANG's leader also performed as a solo artist. The word "variety" could perhaps best describe him when he is on his own. G-DRAGON offers a variety of music to his fans while not losing his hip-hop identity.
In 2009, he released his first solo album "Heartbreaker" that included many great songs like "Heartbreaker," "Breathe," "Hello," and "She's Gone." G-DRAGON stepped out of his comfort zone even further with his 2012 album "One of a Kind," introducing an electronic hip-hop song "Crayon." The album also included "Missing You" and "One of a Kind," showcasing G-DRAGON's great talent in song writing. 2013's "Coup D'etat" was no exception. He surely proved that he creates one of a kind music with songs like "Coup D'etat," "Who You?," "Niliria," "Crooked," and "Go."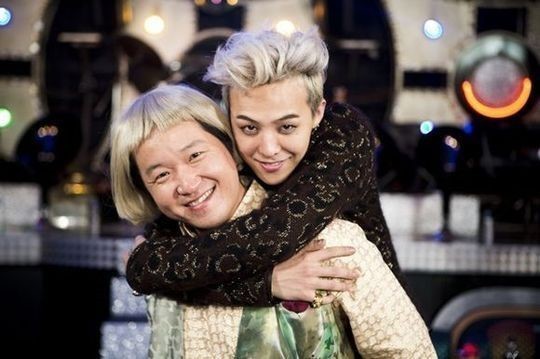 #G-DRAGON brings music to entertainment TV programs
Other than in songs he wrote or his performances, G-DRAGON's musical talent can also be seen TV programs as well.
G-DRAGON is participating in MBC's Infinite Challenge Music Festival once again this year. The first appearance in the show's music festival was when he performed "Having an Affair" with comedian Park Myung Su. At the time, writing the song was a big challenge for G-DRAGON. "My songs rarely get turned down, even at YG" said G-DRAGON, reminiscing the time when he was working on the song for the show. After all, the song was a great hit with a mixture of electronic sound and hip hop. G-DRAGON proved that he is indeed a show stopper, dominating every music chart.
G-DRAGON and Jung Hyung Don's "Going To Try" was something completely different. This time, G-DRAGON wrote a song tailored to Jung Hyung Don's style of music, mixing a trendy bit called "trap" with traditional Korean music to create a surprising sound.
Fans are already anticipating this year's music festival for Infinite Challenge as G-DRAGON teamed up with TAEYANG. It has not been revealed who the duo will be working with, but without a doubt, G-DRAGON will work his magic one more time to hit a home run.
2015. 7. 9.
Source:
http://www.yg-life.com/archives/53208?lang=en
Related:
G-DRAGON, What Planet Are You From? ?

G-DRAGON, What Planet Are You From? ?