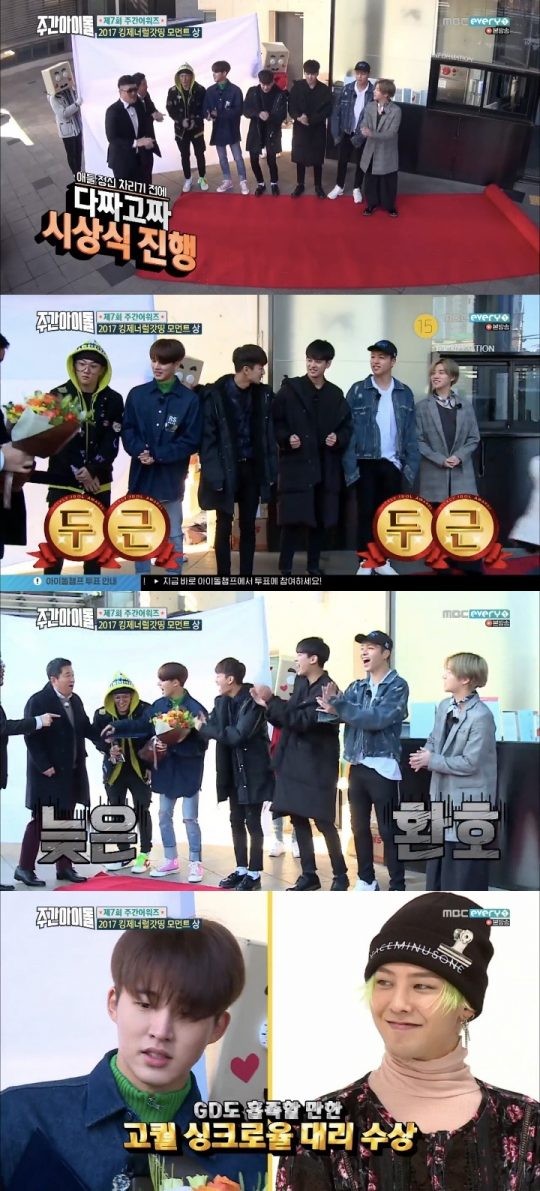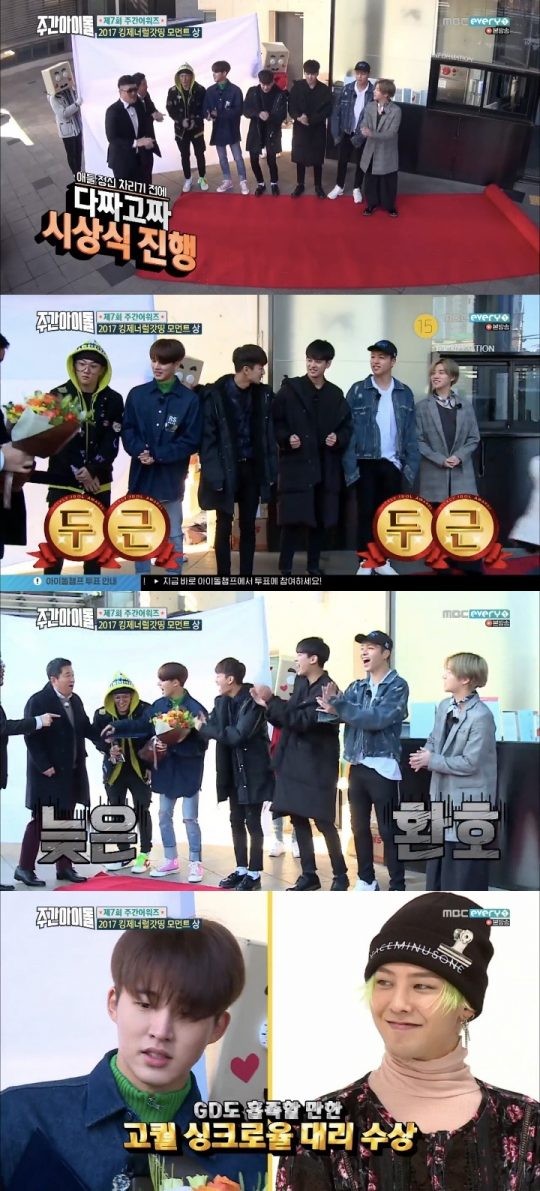 [텐아시아=최정민 인턴기자] Group iKON appeared in MBC Every1's 'Weekly Idol'.
The '7th Weekly Awards' took place on 'Weekly Idol', aired on December 27. The first award, '207 King General-God's Masterpiece Moment' wemt to BIGBANG.
Jung Hyungdon and Defconn visited YG Entertainment to hand out the award, but met iKON instead of BIGBANG. Members of iKON thought the award was for them and excitingly stated, "Are you really giving us the award even though we only starred in the program once". However, when BIGBANG's name was called out, they looked disappointed.
However, after a short while, B.I. did a G-DRAGON impression and stated, "Thank you for giving us the award", making the people burst into laughter.
2017. 12. 27.