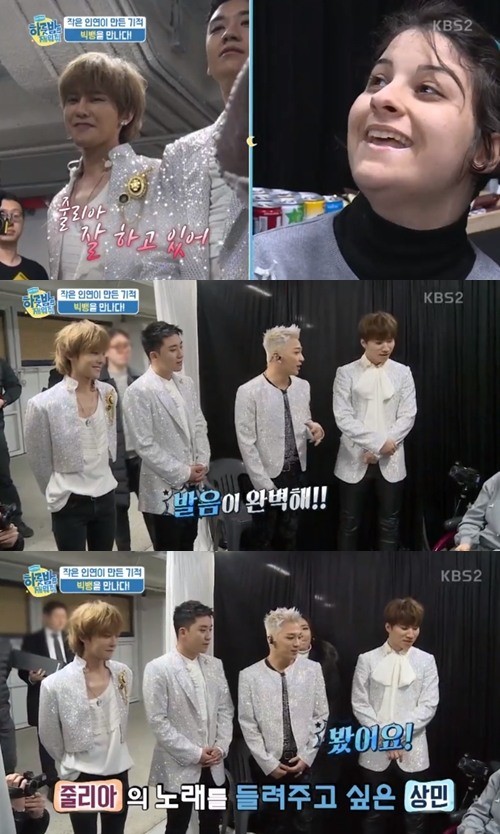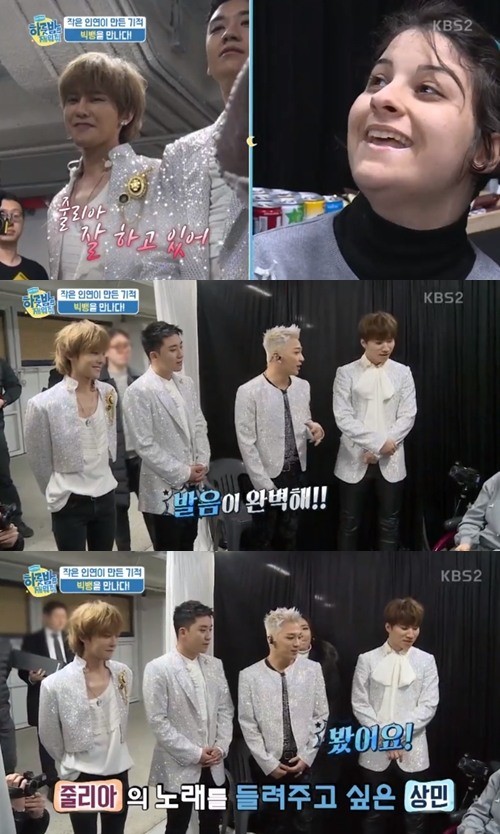 [헤럴드POP=원해선 기자] Martha's family finally met BIGBANG, touching the hers of viewers.
On KBS 2TV 'Let Me Stay For One Night' aired on the 6th, Kim Jongmin and Lee Sangmin invited their Italian friends.
Lee Sangmin pulled out a mysterious box for Martha's family and called it a miracle box, and it turned out to be a BIGBANG cheer stick. Martha shed tears as she was happy but surprised, and the rest of the family shouted with joy. When Martha started crying out loud because she was too happy, the family burst into laughter.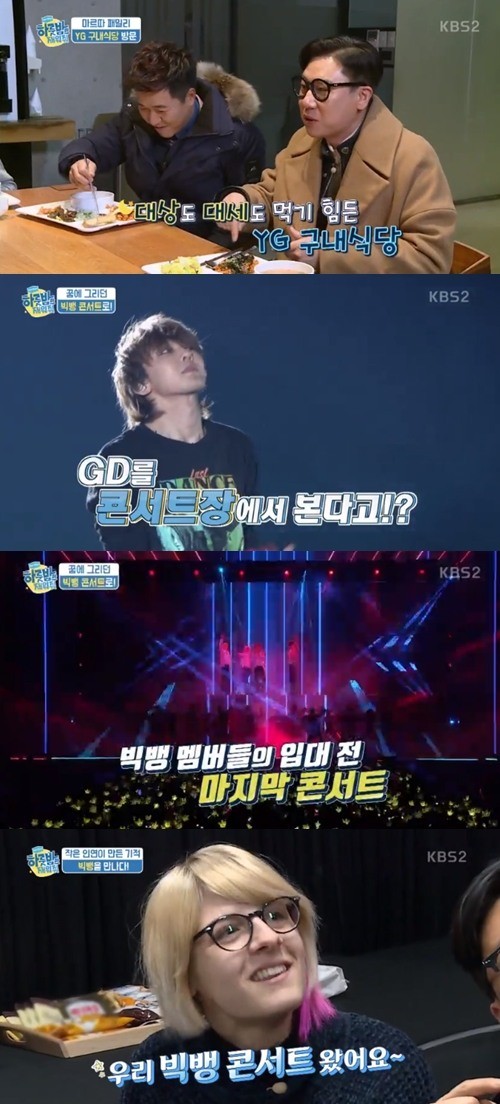 The reason why Martha couldn't stop her tears is because for Martha who was smaller and thinner than her peers after she got out in the world in 7 months, BIGBANG's music was a source of strength and confidence. Martha confessed, "I didn't have many friends since I was young. BIGBANG was my only friend".
Lee Sangmin stated, "Today's concert is BIGBANG's last concert" and added that while it was hard to get tickets, he passed on Martha's sincerity in supporting BIGBANG to YG Family. Also, he showed them a video of Julia singing IF YOU, and people from YG were moved by the clip.
Martha and Julia couldn't hide their excitement at the concert scene. Unexpectedly, members of BIGBANG visited Martha's family while Lee Sangmin responded by saying, "I appreciate it, thank you so much". The members hugged the sisters kindly, while Julia sang 'IF YOU' in front of BIGBANG, moving the hearts of viewers. BIGBANG left first to prepare for their stage, while Martha shed tears, touched by the miraculous situation.
Meanwhile, 'Let Me Stay For One Night' is a program where the cast spend one day at a local's house without prior approval, and share the daily life with the newly made family.
2018. 3. 7.