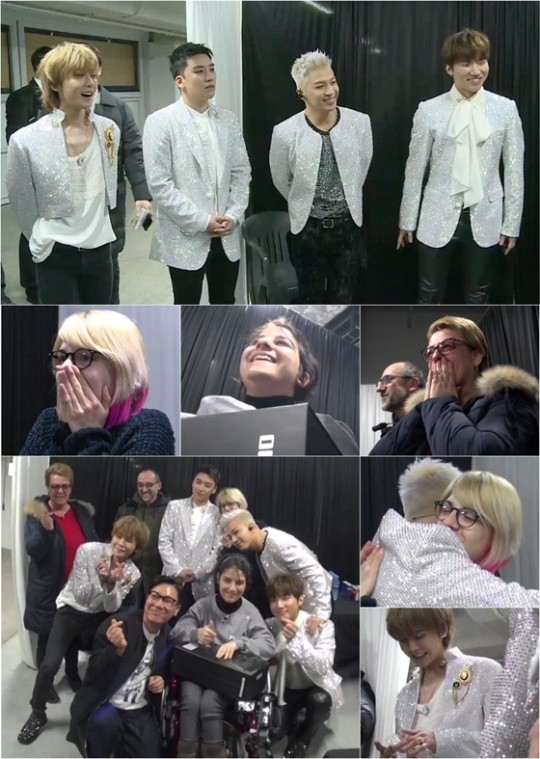 [스타뉴스=윤성열 기자] Martha's family will finally meet group BIGBANG in 'Let Me Stay For One Night'.
On March 6, KBS 2TV's variety program 'Let Me Stay For One Night' (Park Duksun, Kim Jungwoo PD, writer Jang Heejung) revealed photos from the touching scene where the Martha sisters met members of BIGBANG, as they have dreamt about for a long time.
The revealed photo showed BIGBANG's G-DRAGON, SEUNGRI, TAEYANG, and DAESUNG saying hi and smiling at Martha's family.
It is said that members of BIGBANG gifted Martha with unforgettable memories by giving her a warm hug, and prepared three special presents for Martha's family whose life has changed due to BIGBANG's songs.
The production team stated, "While we were shooting the pilot program, we wanted to repay Martha's family who shared warm love with the world". They added, "We would like to thank Lee Sangmin and Kim Jongmin who worked tirelessly to make the meeting between Martha's family and BIGBANG happen".
They continued by stating, "The drama-like scene where good hearted minds that doesn't wish for a reward eventually receives what they really deserve will also warm the hearts of viewers".
The 2nd episode of 'Let Me Stay For One Night' will air on march 6 at 11:10 PM.
2018. 3. 6.