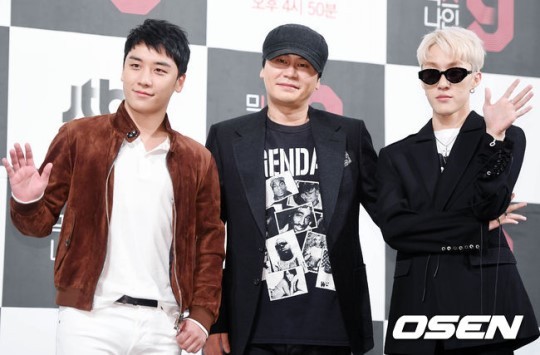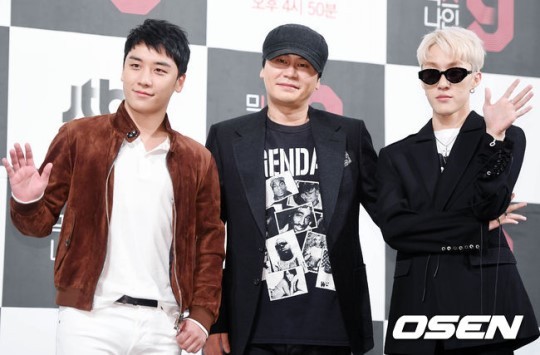 [OSEN=김은애 기자] The list of stars participating in JTBC's MIXNINE as judges is incredible. They are mostly YG artists that you can't see often on variety shows.
MIXNINE is an audition show on which YANG HYUN SUK visits 70 entertainment agencies across the country to search for those with star quality and make an idol group that represents K pop. For the show, he had to do 16 hours of shooting for 15 days and was not able to rest even on the weekends and holidays.
There are also those who showed their support by appearing on the show as judges. BIGBANG's TAEYANG and SEUNGRI, CL, and Zion.T appear on MIXNINE as judges and JYP's Park Jin Young also come on the show as a special judge. What will the judges add to the show?
#YANG HYUN SUK
YANG HYUN SUK is known to have an eye for stars. He created top idol groups such as BIGBANG, 2NE1, WINNER, iKON, and BLACKPINK, and this time, he is determined to find rough diamonds in other entertainment agencies.
The chance to get judged by YANG HYUN SUK is rare for those who dream of becoming a singer. Even top singers have confessed that they too had once tried hard to get an audition at YG. This is why so many trainees wanted to participate in MIXNINE, and they were happy just to see YANG HYUN SUK.
At the MIXNINE showcase, YANG HYUN SUK said, "I was a judge on SBS's K Pop Star for six years. The contestants of K Pop Star are mainly amateurs and it's aired on a terrestrial channel, so I had to be very careful about what I say and what I do. To be frank, I felt uncomfortable to some extent. I wanted to talk to the contestants and say harsh things the way I did when I made BIGBANG at YG, but I had to be careful."
He went on to say, "MIXNINE was hard physically, but I felt more at ease. I could be who I am on this program. Contestants have trained for one or two years or even five to six years. I wanted to tell them things as a producer and things that agencies can't point out.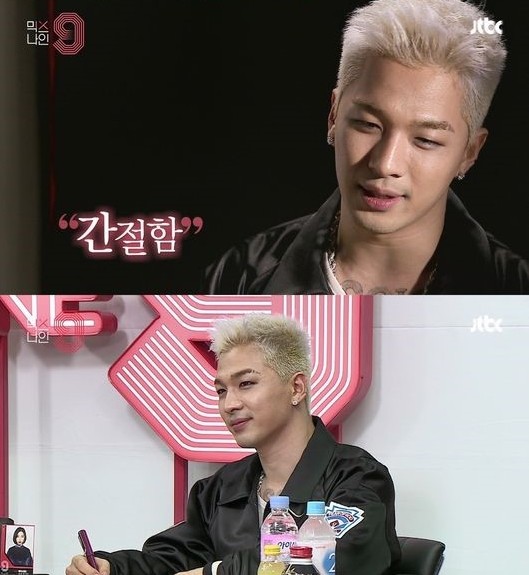 #BIGBANG's TAEYANG and SEUNGRI
BIGBANG is a role model for many idol group and is loved by everyone. This is why if a BIGBANG member appear on a show, it becomes a big issue. BIGBANG's TAEYANG and SEUNGRI have become judges this time on MIXNINE.
TAEYANG and SEUNGRI already visited a number of entertainment agencies along with YANG HYUN SUK. Both of them are good at dancing as well as singing, so they would be able to strictly assess the contestants.
BIGBANG was also created through a survival program. Therefore, TAEYANG and SEUNGRI know what the contestants are going through better than anyone else. TAEYANG said, "I think we were the first group to debut through a survival program. I just hope that the advice I give to the trainees is helpful."
SEUNGRI said, "I did a reality program called 'Battle Shinhwa' with Shinhwa members12 years ago. Afterwards, I did a really hard one on BIGBANG TV at YG. I hope that MIXNINE can produce many stars that can represent Korea."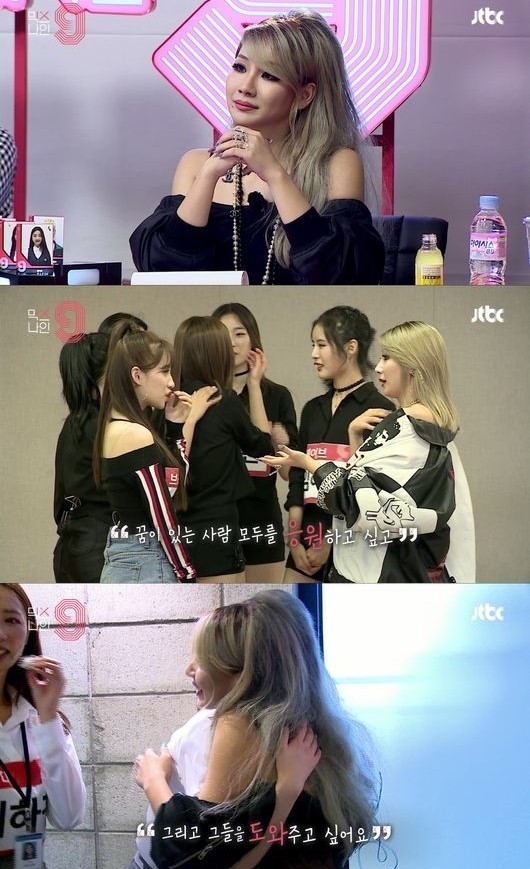 #CL and Zion.T
CL and Zion.T are solo musicians that have established a unique position. Even in her 2NE1 days, CL received worldwide attention thanks to her excellent singing and rapping skills. She is charismatic on stage, so people think she'll be a harsh judge on MIXNINE. However, it is said that CL gave a lot of warm advices to the contestants.
CL even showed tears when she saw how much trainees wanted to debut. She hugged each one of them and cheered them up. CL said, "I just want to support all those with dreams and I want to do my best. If you really want this, I hope you can take away many things from this program. Think positively and don't give up."
Zion.T is a hitmaker with huge hit songs such as "YANGWHA BRDG" and "EAT". His unique voice is one of his biggest assets. Zion.T appeared on Mnet's Show Me The Money 5 with KUSH last year. He gave unique deliberations and made great songs for the show.
People are curious about what kind of a judge will Zion.T will be on MIXNINE. He said, "I've never experienced being a trainee. So, I put a lot of thought into what I can to do help them as a judge. I can't comment on their choreography or their looks but I can help them find the right direction of their music because I'm a singer and a songwriter. I gave them advice about what they could do to improve their vocal skills although I had little time."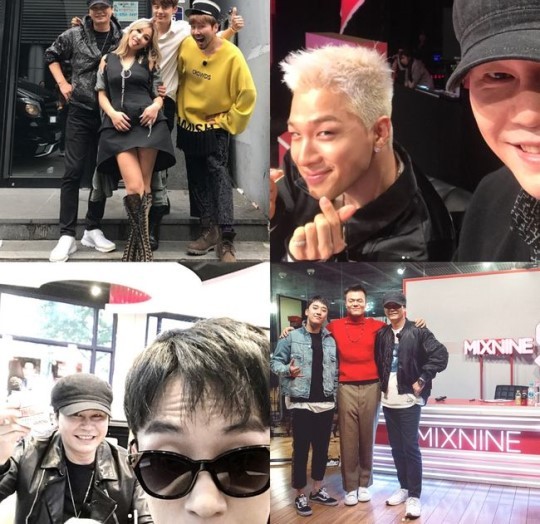 #Park Jin Young
Park Jin Young got to judge YG trainees. He assessed their performance objectively, quelling the concerns about YG favoritism. He said, "Don't think that YG trainees get a free pass just because the show is made by YG", and made YANG HYUN SUK squirm.
YANG HYUN SUK said, "I was the judge for auditions at other agencies, but for YG trainees, it didn't seem fair. So I asked Park Jin Young to assess YG trainees strictly, but he was too strict, so as a joke, I said I would get my revenge."
The judges of MIXNINE are all prominent figures. On top of this, TEDDY made the main song for MIXNINE, raising the expectations even more. All the songs released by YG become a sensation, and people are curious as to how YG will rewrite history with its new survival show MIXNINE.
The first episode of MIXNINE will air at 4:50 PM on October 29 on JTBC.
2017. 10. 29.