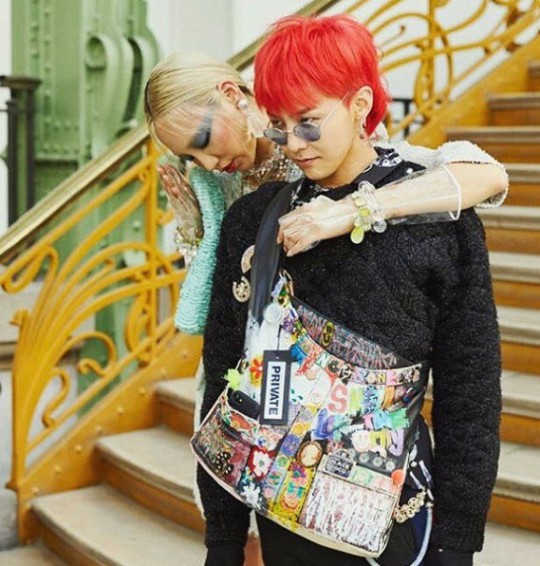 [뉴스1=손현석 기자] G-DRAGON and fashion model Soo Joo boasted their special influence as "fashion icons" at Chanel show.

On October 3 (KST), Chanel posted a photo on its official Instagram account, saying, "Soo Joo and G-Dragon at the #CHANELSpringSummer 2018 show #PFW".

In the photo, G-DRAGON is showing off his unique sense of fashion and flagship charisma, wearing red hair, cross bag with showy decorations, and black knit. Model Soo Joo wearing blond hair and intense smoky makeup is displaying an atmosphere of a professional model, with her eyes closed.

G-DRAGON is a fashion creator who is the only male muse for Chanel and the most famous "K-pop artist". Soo Joo is a top fashion model who has covered foreign fashion magazines of China, Japan, and Europe and stood on the main stages of fashion shows.

According to insiders, G-DRAGON visited the Paris fashion week while hosting his world tour concert.

2017. 10. 4.