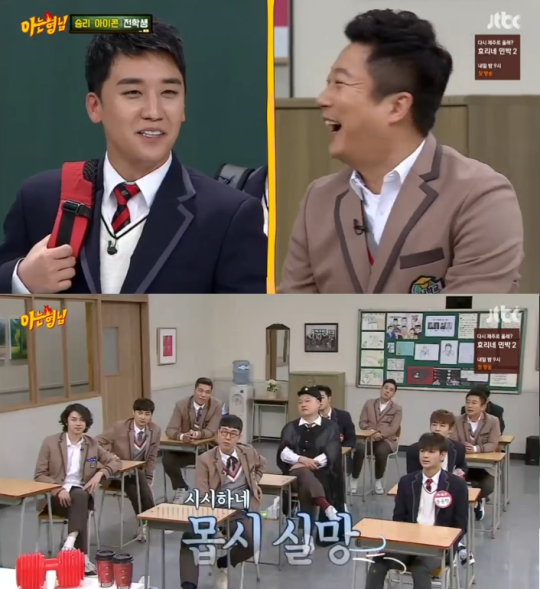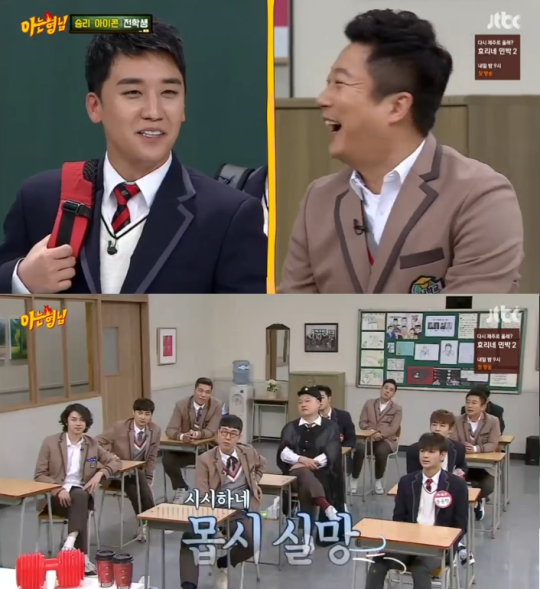 [스포츠서울=김대령기자] BIGBANG's SEUNGRI talked about his group members' relationship status.
On JTBC's variety program 'Knowing Bros' aired on February 3, SEUNGRI and group iKON made guest appearances as transfer students to display their talk and humor skills.
SEUNGRI shared a question, "TAEYANG asked me a favor before his wedding. What would that be" during the 'Guess Me' corner. The answer was, "Sing the nuptial song with everything you have". SEUNGRI added, "I performed songs for wedding ceremonies from YG's human resources department, accounting department, and legal department".
On the question whether he will ever get married, he responded "I'm not really planning on getting married as of this moment. When things get better, I leave Korea for promotion activities in Japan. It's not easy". He also responded, "Nobody in BIGBANG has a girlfriend except for TAEYANG", to the question on when other members of BIGBANG will get married.
Meanwhile, JTBC's 'Knowing Bros' airs every Saturday at 9 PM.
2018. 2. 3.