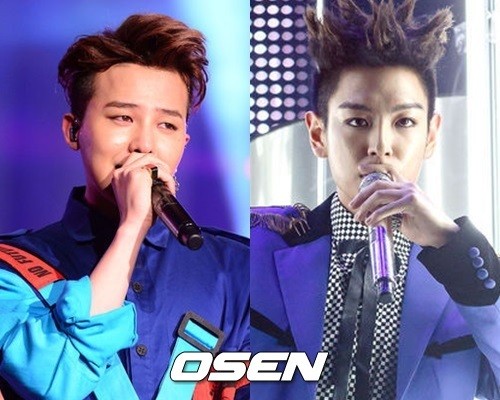 [OSEN=??? ??] GD and T.O.P will be setting off the fourth dynamite of BIGBANG. Regaining their initial passion, the two will be showcasing traditional hip-hop. YG Entertainment's head YANG HYUN SUK, known for his picky taste, apparently approved the song in an instance.
According to what the production-related personnel of GD and T.O.P's new song "FANTASTIC"'s music video said on July 24, the duo's new song to be unveiled on August 5 as part of the MADE album project was produced based on the mutual motivation of GD and T.O.P, to regain their original passion for hip-hop. It is indeed traditional hip-hop. The personnel held back on giving further explanation, but the two is expected to showcase some incredible synergy.
On personnel said, "The title 'FANTASTIC' carries that belief. When Mr. YANG heard the song, he instantly told them to start working on it."
YG Entertainment attracted much attention by posting a teaser image of GD and T.O.P's new song as a poster on its official blog, YG LIFE. The image features the back of the two with the title "FANTASTIC" and the release date August 5 written on it.
BIGBANG is doing well with their MADE album since May. Their first one "M" in May consisted of "LOSER" and "BAE BAE," sweeping across all charts and music programs.
In June the album "A" included "BANG BANG BANG" and "WE LIKE 2 PARTY", once again topping all charts and programs. The July singles of "IF YOU" and "SOBER" for album "D" were another huge hit, with two very different ambiences, one sorrowful and one chipper like summer.
In August, the fourth single "E" will be of GD and T.O.P as a unit, showcasing another charm of BIGBANG. It is building expectations since people already know GD and T.O.P's synergy as rappers will be incredible. The two released their first full album "HIGH HIGH" in December 2010 and garnered much popularity back then. Fans are already very excited to two as a unit once again after five years.
GD and T.O.P in the meantime will be meeting with their international fans through top star private channel "V" app on August 4. BIGBANG is in the middle of their World Tour and will be in Malaysia to perform on July 25.
2015. 7. 25.
Source:
http://www.yg-life.com/archives/53502?lang=en