[?????=??? ??] On April 26, I met YG's head producer YANG HYUN SUK in an after-party of BIGBANG's world tour concert. We naturally talked about BIGBANG who were to come back in May. It was immediately after YG's announcement about the plan for BIGBANG's comeback project "MADE SERIES" to release new songs on the 1 of every month from May to August, and then finally a full-length album in September.
YANG explained about why he decided to carry out "MADE SERIES", "After the completion of BIGBANG's new album, I thought. It is BIGBANG so the title track of their new album will stay in the No.1 place on charts for some weeks. However, in that case, only title tracks can stand under the spotlight. I thought the rest of the songs were too good to be just forgotten. So, we had meetings. BIGBANG will release two songs every month and they will shoot music video for at least one of the two, so the members and fans both will like it".
Then, YANG set an ambitious goal, saying, "If I had a wish, I want BIGBANG take the No.1 on monthly chart for five consecutive months from May to September. Then, he went on to set the goal for the year 2015, "I know it's just a formality, but I want BIGBANG to receive all of the album's, song's, and singer's awards in the end-of-year music awards. I will do my best for promotion, to lead every song of the team to success. BIGBANG is coming back after three years of break, and nobody can deny the fact that they are the foundation of YG. It will not be easy, but I'll do my best".
Then, as of July 2 in the morning, total six songs including "M"'s "LOSER" and "BAE BAE", "A"'s "BANG BANG BANG" and "WE LIKE 2 PARTY", and "D"'s "IF YOU" and "SOBER" have been unveiled. Those songs have taken the No.1 on music charts upon their release, creating sensation. Their music videos are also well-made, and the number of views of those videos has surpassed 100 million on YouTube, drawing global popularity.
Can such popularity of BIGBANG continue until September? Can BIGBANG sweep end-of-year music awards as YANG wishes? I carried out an interim evaluation on BIGBANG's performance so far, based on the record of their music, video (YouTube), and TV performances have set.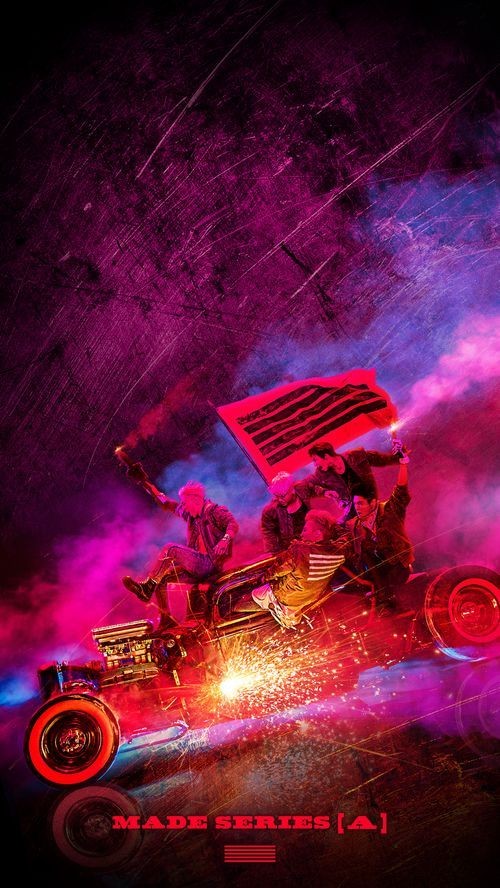 Report card on rankings on music charts
It's a straight-A report card. BIGBANG took all the No.1 and No.2 places on charts from May to July. Notably, "LOSER" of the first single "M" was outstanding. It took the No.1 on Gaon's digital chart for May. Plus, even though it had a disadvantage of being released in May, it was ranked fourth on the digital music chart for the first half of 2015. "BAE BAE" also performed well, being ranked in the ninth place on the same chart. Plus, "LOSER" maintained its No.1 for three consecutive weeks, the longest among new releases in the first half of this year (on Gaon chart).
"BANG BANG BANG" and "WE LIKE 2 PARTY" released in June were less powerful than May's new releases. They started off in the No.1 and No.2 on charts, but could not stay there as long as "LOSER", as they were attacked by EXO's "Love Me Right", Baek A-yeon's "Shouldn't Have", and SISTAR's "Shake It". "BANG BANG BANG" shared the No.1 with those three songs, for four weeks.
Now, "IF YOU" and "SOBER" released on July 1 are also creating sensation. They are taking all the No.1 and No.2 places, especially "IF YOU" does. Many people say they really like "IF YOU", even though it is an unusual ballad released in midsummer.
Album "D" is in the first place in the iTunes single chart of 16 countries including Hong Kong, Macao, Malaysia, Norway, Peru, Philippines, Singapore, Sweden, Taiwan, Thailand, and Vietnam. It is also creating sensation overseas, taking the fourth and 22nd place on the same of the United States and the U.K., the birthplace of pop music.
The record sales are good, too. Even though they are not full-length but single albums, "M" sold 130,000 records and "A" sold 100,000 records (based on the record on Gaon's chart for the first half).
Bang Ji-yeon, PL of Melon's PR team, said, "I think this kind of marketing is an expression of confidence in the music itself. As all the songs are really good, people come to look forward to new songs to be released next month. I don't think the expectations or focus are scattered."
2015. 7. 2.
Source:
http://www.yg-life.com/archives/53008?lang=en