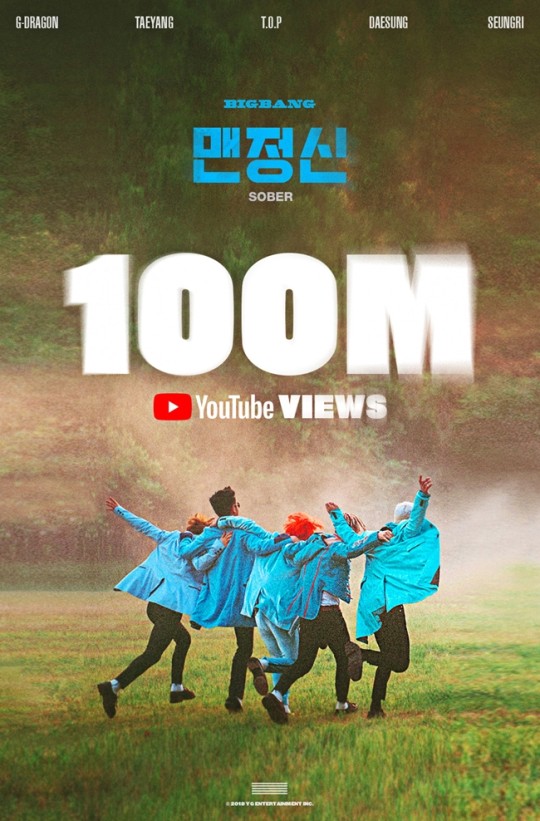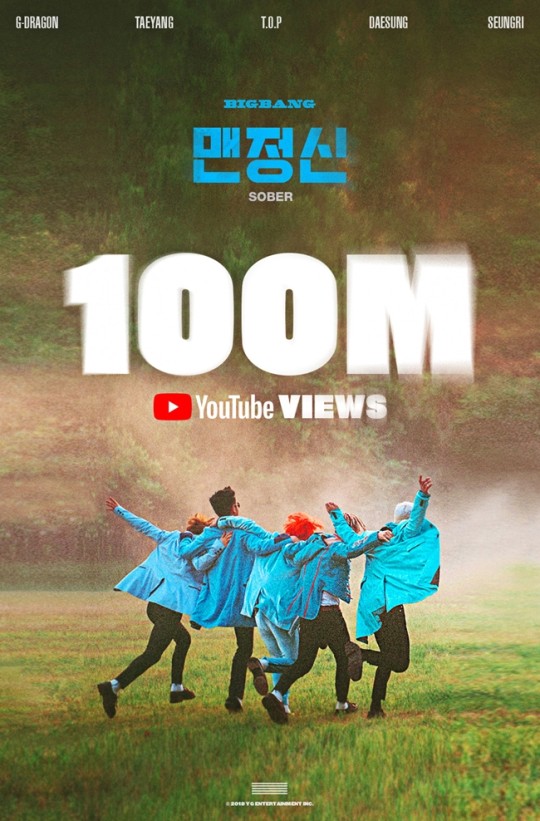 [YTN Star=지승훈 기자] BIGBANG's MV for 'SOBER' has surpassed 100 million views.
As of May 23, the official MV for 'SOBER' reached 100 million views on YouTube, proving the steady support by global fans towards BIGBANG. YG Entertainment revealed a congratulatory poster image through their official blog (www.yg-life.com) to celebrate the news.
'SOBER' is a track listed on the album 'D' from BIGBANG's 'MADE SERIES', released back on July 1, 2015. The song is in a Dance genre which emphasizes the characteristics of summer. The song was composed by TEDDY, G-DRAGON. and CHOICE37, while the lyrics were written by TEDDY, G-DRAGON, and T.O.P.
The catchy melody and the fresh and joyful vibe of the MV which perfectly illustrated the mood of the song instantly grabbed the fans' attention. The video received positive reviews and was called a 'Well-made MV' with the blue nature scenery and members of BIGBANG freely enjoying the scene illustrated in various colors.
Currently, 4 members of BIGBANG including T.O.P, G-DRAGON, TAEYANG, and DAESUNG excluding SEUNGRI, are enlisted in the army.
2018. 5. 24.