[OSEN=선미경 기자] iKON to BIGBANG, then on to WINNER, the 'all-kill' march will continue. The 3-brother boy groups are expected to dominate the K-Pop scene in the first half of 2018.
Artists from YG Entertainment are continuing their no. 1 march, dominating the K-Pop scene of early 2018. After iKON achieved a long-run hit, BIGBANG followed up with another no. 1 despite their enlistments, while WINNER is preparing to make comeback with iKON's and BIGBANG's winning spirits.
The first half of 2018 in the K-Pop scene is being dominated by artists from YG.
With the title song 'LOVE SCENARIO' from their 2nd official album 'RETURN' released on January 25, iKON achieved a milestone. The fans' expectations were high as the group announced to focus on activities in Korea, while iKON managed to satisfy both the fans and the public with high quality music, firmly establishing their position as top idols.
'LOVE SCENARIO' was ranked at no. 1 in real-time, daily, weekly, and monthly charts, while setting a record of maintaining its no. 1 position for 43 days. They achieved a milestone by renewing the boy-group history of the past 10 years. Their achievements even made people long for iKON's future releases. 'LOVE SCENARIO' is still maintaining its top rank position in music charts, in the long-run.
The no. 1 spirit of iKON was passed on to BIGBANG, iKON's older brother group from YG. Starting with G-DRAGON's enlistment of February, TAEYANG and DAESUNG also enlisted on March, creating a vacancy on BIGBANG's activities. While SEUNGRI was continuing his solo activities, BIGBANG dominated the K-Pop scene once again by releasing 'FLOWER ROAD', which was also a gift for the fans that will miss BIGBANG while the members serve their active military duties.
With the song featuring all members of BIGBANG released in a year and 3 months, BIGBANG achieved an 'all-kill' in music charts and maintained their no. 1 spot for 10 days, continuing their long-run popularity.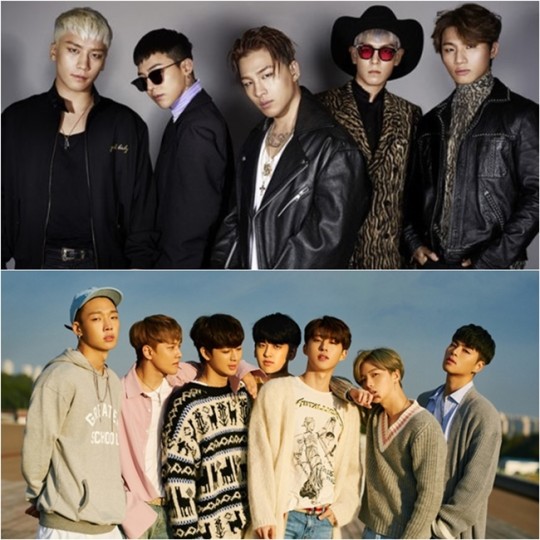 Group WINNER will receive the baton following iKON and BIGBANG. WINNER will make comeback with their 2nd official album 'EVERYD4Y', on April 4 at 6 PM. They actively participated in the music creation process as it's their second full-length album, and worked hard on adding completion to the project. It's their second comeback in Spring following their previous hit 'REALLY REALLY', which was released last year on April 4.
Since members of WINNER participated in the writing and composing of all tracks, people are highly anticipating the group's new album. Following WINNER's milestone of achieving 100 million chart-in streams with the song 'REALLY REALLY' for the first time as a boy group, people are paying more attention to artists from YG after the consecutive hits released by iKON and success. It is expected that YG's good spirit will continue with WINNER.
In fact, YG's only female group, BLACKPINK, is already getting prepared to follow up after WINNER as well. While YANG HYUN SUK noticed WINNER's comeback on April and BLACKPINK's comeback in May, people are paying keen attention on whether YG will successfully dominate the first half of 2018 in the K-Pop scene.
2018. 4. 4.