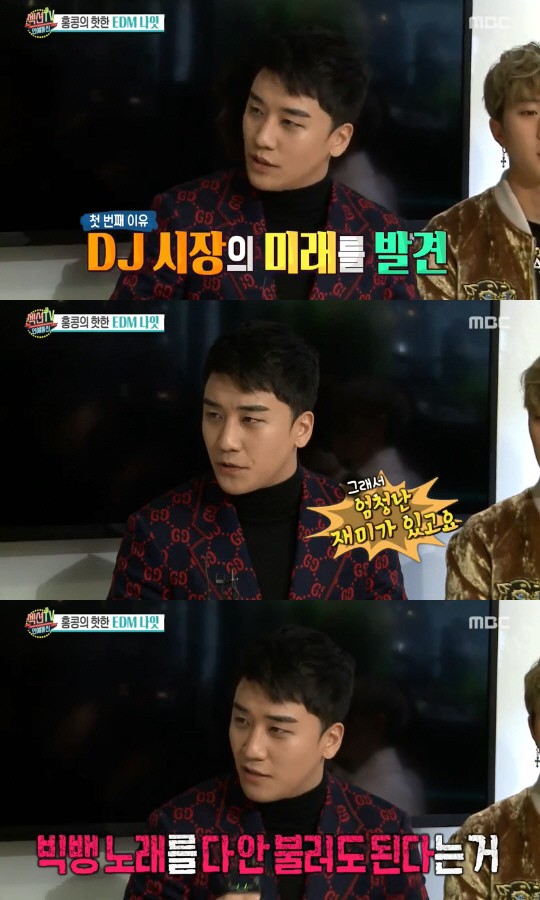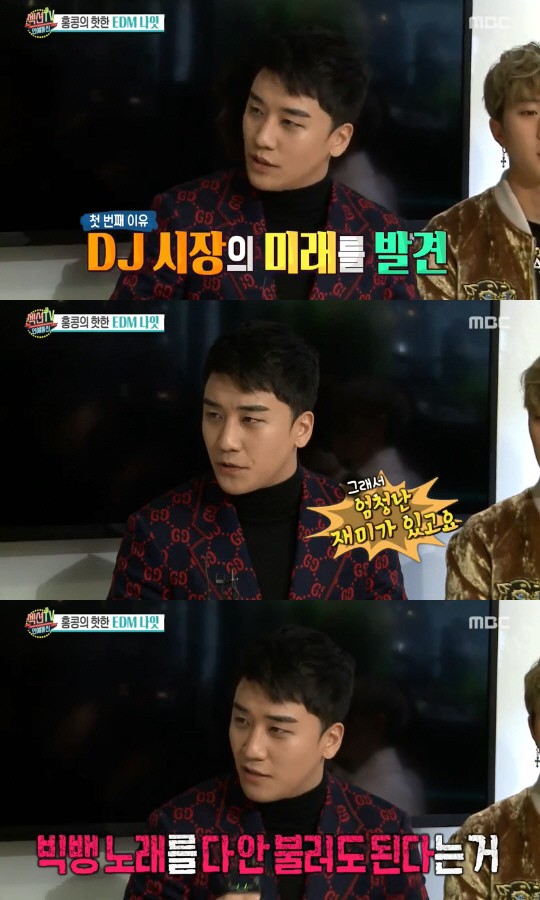 [스포츠조선=조윤선 기자] BIGBANG's SEUNGRI revealed why he started DJing in 'Section TV'.
On February 4, MBC's 'Section TV' revealed the scenes from an EDM label launch party in Hong Kong, where world-famous DJs across the globe gathered for the celebration.
SEUNGRI participated as a representative from Korea, and was asked why he started DJing activities. He responded, "While I was working as BIGBANG, I felt like DJ market will grow bigger in the future. You can play approximately 50 songs if you play music for an hour. It's very interesting since you can let the listeners hear a variety of songs in just one hour".
He also added a joke by stating, "Another thing is that I don't have to sing all the BIGBANG songs myself", making people burst into laughter.
2018. 2. 4.