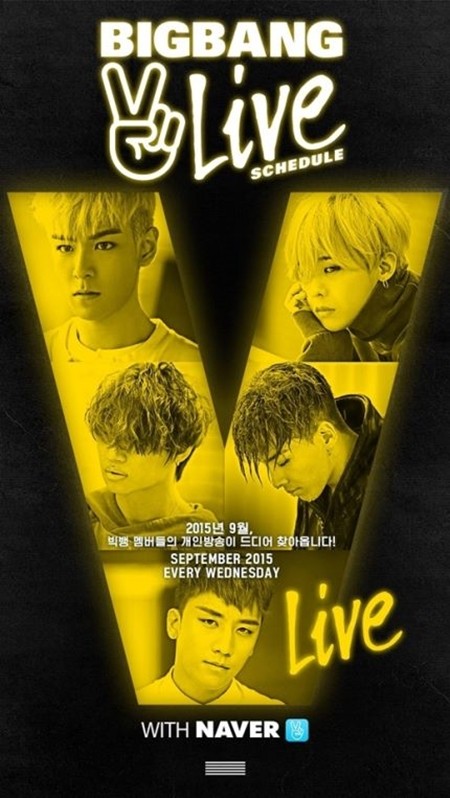 [스포츠서울=김도형기자] BIGBANG, who is celebrating the 10th anniversary of their debut this year, will do live shows for their fans.

According to the producers of Naver's V LIVE+, the five members of BIGBANG will be doing individual live shows each on different themes. DAESUNG is the first one to go, and he will be doing his show on August 31. Then, G-DRAGON will do his on September 7, TAEYANG on September 14, T.O.P on September 19, and SEUNGRI on September 28. The title of the shows is "BIGBANG 10 THE LIVE: ON-AIR 31".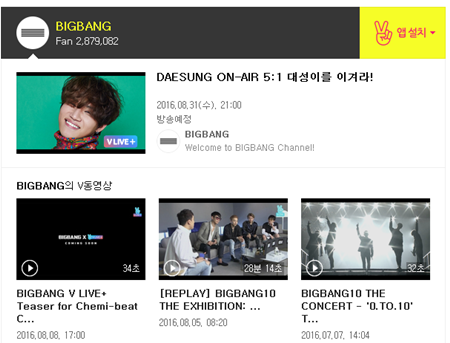 V LIVE first started in August last year when BIGBANG did a live show in the YG building. They also did individual shows similar to the ones they are about to do now, and the shows became a huge hit.

For his last show, DAESUNG chose one of his fans and walked her to her house after work. This time, he will be competing with five of his fans. What they are competing for is not revealed yet.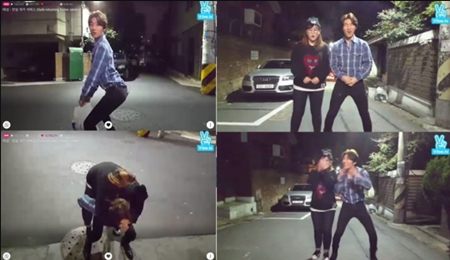 DAESUNG was a regular cast on a number of variety shows such as SBS's Family Outing and Night After Night. He only had to appear on MBC's Infinite Challenge to show his humorous side. Along with SEUNGRI, DAESUNG is considered to be the funniest guys of BIGBANG. It is only natural that expectations are running high for his live show.

DAESUNG's live show will start today on August 31 at 9 PM. Fans will be able to see BIGBANG's V LIVE+ each week starting from today.

2016. 8. 31.


YOU MAY LIKE...