[OSEN=??? ??] G-DRAGON. Actual name Kwon Ji Yong. People call him GD.
*GD Entails 7 Different Colors
It is a little fuzzy on the rules when it comes to categorizing GD. The world is jealous of his talents and does not let GD just focus on one. Let's say he is expanding his realm of expertise by composing and producing songs. But he is also invited to Paris Fashion Week every year and he even launched an exhibition with 12 artists at the Seoul Museum of Art. He is even a talented entertainer on variety programs like "Infinite Challenge" and "Running Man."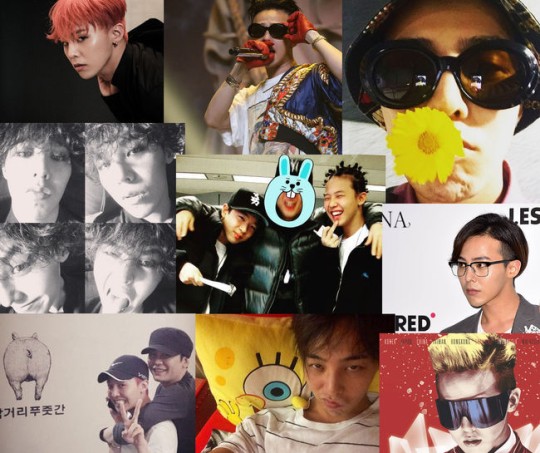 1. He a leader of BIGBANG, a group that stands at the top of the music world for nearly 10 years
2. He is a wealthy producer who builds his fortune on copyright fees every year.
3. He is a fashionista even loved by the fashion circle in Paris.
4. He is an artist who holds an exhibition under collaboration with contemporary artists.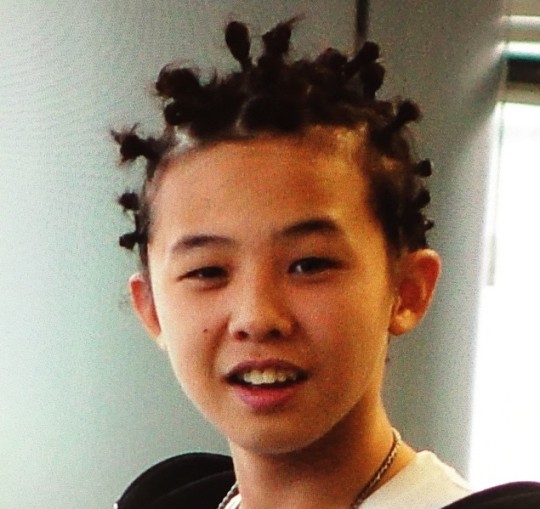 5. He is a solo artist capable of holding World Tours on his own.
6. He is a designer who makes and designs his own stage outfits.
7. He is an actor-in-practice through a number of music videos and programs.
*From a naïve boy to a rebel, from a gentleman to a rapper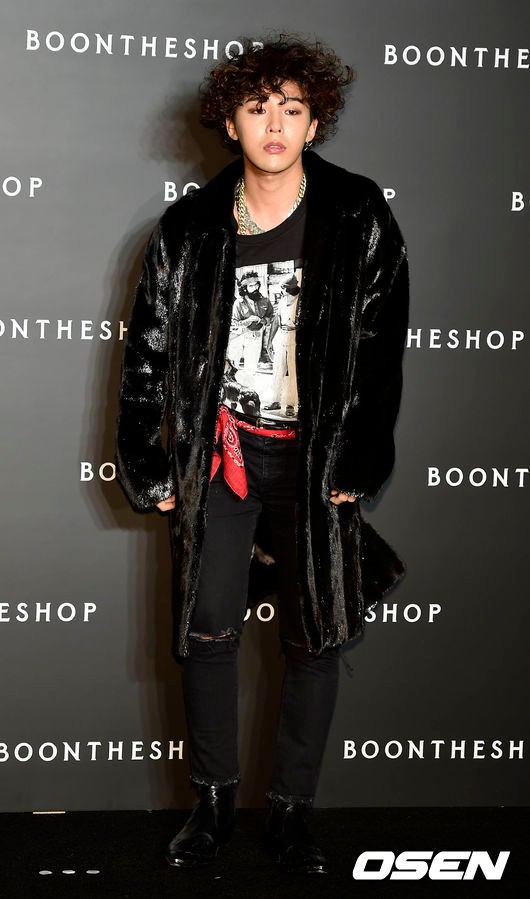 On June 19 YG's Executive Producer YANG HYUN SUK uploaded a photo of a 13-year-old GD on his Instagram. A boy in a reggae hairstyle smiles and the camera naively. It has been 15 years since that photo was taken. GD's daily life is unveiled everyday through social media and reports. Sometimes his no-makeup and unshaven photos shock people while he takes that all away in an instant with other photos with a dynamic fashion sense, colors and accessories. Colin Firth in the film Kingsman even says, "Manners maketh man." GD's suit fashion even impresses English gentlemen. Is GD a chameleon?
* GD Talks about Kwon Ji Yong
On June 18 GD appeared on JTBC's Newsroom and conversed with anchor Sohn Suk Hee. It is very unusual for an idol group member to appear on a famous news show. When asked what sets BIGBANG apart from other idol groups like EXO and SHINee, GD answered, "We make our own songs and that's what is appealing to the public." GD is always so confident. That's what makes it even more appealing. Sohn joked, "This might make EXO fans angry," and GD commented, "I can't help it. It's true."
"I have confident for music. We released an album for the first time in a while, and we wanted to gift our fans with something special since they had been waiting for so long. We think 5 years or 10 years into our future. Getting involved in the field of art is like an extension of that thought." (Press conference of PEACEMINUSONE)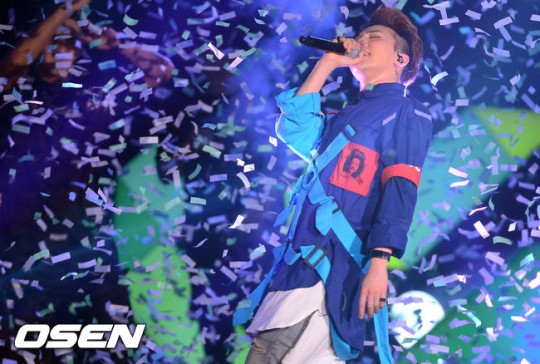 "Instead of being greedy in one song to be the most appealing one, we talked about the harmony between all the members. How they sing, what they represent, they all matter. Instead of trying to hard to show something special, we tried to be natural. In the past we would go in the booth and sing while reading the lyrics, but now we memorize the lyrics, go in the booth with the lights off, and then try to think of the lyrics while we sing." (OSEN Interview, just before the comeback on May 1)
* Wrapping Up…
GD is still growing. He himself is curious about where his future is taking him, but the fans also want to know which path he will be taking form here. Kwon Ji Yong comments, "10 years since the debut of BIGBANG has been short, or it could be long, but we are at a point where we can pick just our advantages and create songs. We shouldn't try too hard to create good music. Our songs should hold something more significant than that, something that is meaningful for us. We want people to have imaginative minds when they listen to our music."
He certainly reached nirvana.
2015. 6. 20.
Source:
http://www.yg-life.com/archives/52656?lang=en