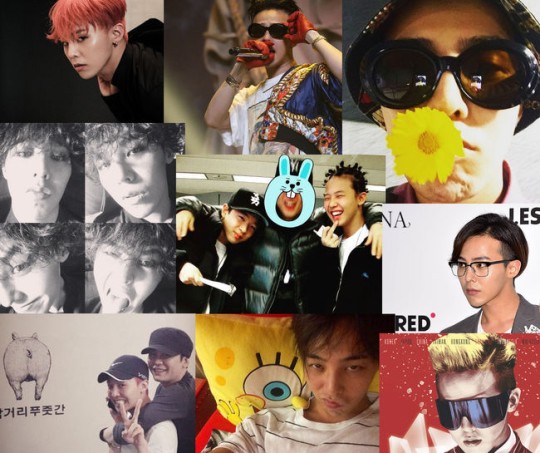 BIGBANG's G-DRAGON has established himself as a true artist from a mere hip-hop idol, mesmerizing the world outside of his home country. When five unite, it's BIGBANG, G-DRAGON with T.O.P become GD & T.O.P, and when he goes solo, it's simply G-DRAGON. OSEN took a closer look at this amazing artist to find out more about G-DRAGON.
[OSEN=??? ??] Ji Yong Gwon is the real name of BIGBANG's G-DRAGON, but many call him by "GD."
* GD, a single person with multiple talents
People no longer see G-DRAGON as just a singer as he is a man with multiple talents and everyone wants to get a piece of him. Writing music and album producing are just for holding his place as a musician. G-DRAGON gets invited to Paris Fashion Week every year and Seoul Museum of Art held an exhibition called "PEACEMINUSONE : Beyond the Stage" in which G-DRAGON and 12 artists collaborated to showcase art works. He also proved himself as an excellent entertainer in TV shows like Infinite Challenge and Running Men.
1. Leader of a power group of 10 years on top, BIGBANG
2. Song writer and producer earning millions every year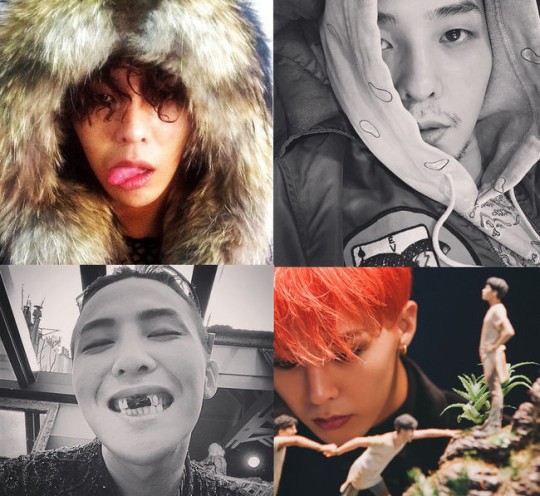 3. True fashionista adored by the fashion industry in Paris
4. Talented artist who showcases creative modern art
5. Singer who goes on world tour solo
6. Designer who makes and styles his own stage clothes
7. Soon-to-be actor with wide range of acting experience in music videos and TV
* From a naive boy to a rebel, a gentleman to a rapper
On June 19, YG Entertainment's main producer Yang Hyun Suk posted a picture of G-DRAGON at 13 on Instagram. There, a naive-looking boy in dreads is smiling. Then 15 years later, his daily life is being broadcasted real time via SNS and media outlets. From a man with no make up and beard covering half of his face to a show stopper with unique mix and match of colors and accessories, he sure knows how to play fashion. "Manner makes a gentleman," said Colin Firth in the movie "Kingsman : The Secret Service." G-DRAGON in suit could easily turn the heads of the finest English gentlemen. G-DRAGON is a fashion chameleon.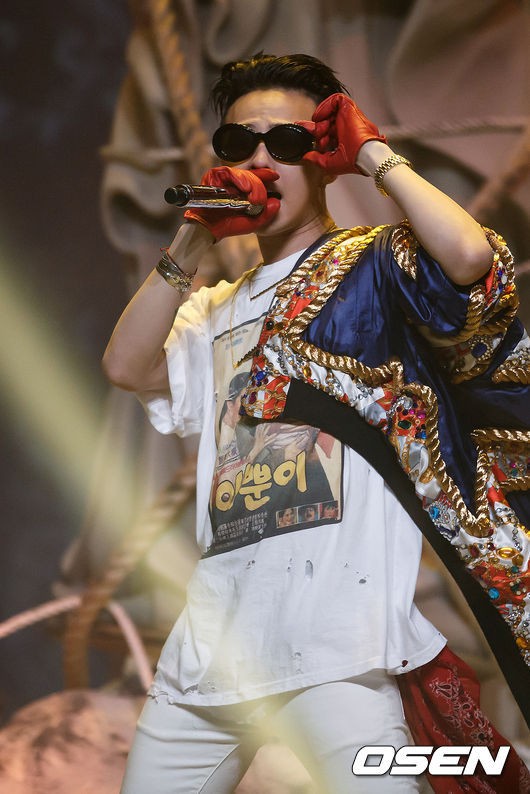 * G-DRAGON on himself
G-DRAGON appeared in JTBC's News Room on the evening of June 18 and openly talked about himself with anchor Son Suk Hui. It is a rare opportunity given to idol singers to appear in evening news. To the anchor's question, "What differentiate BIGBANG from other idol groups like EXO or SHINEE?" G-DRAGON said, "We write our own songs that could attract a wide range of audience." G-DRAGON is always full of confidence and that is the secret of his popularity. "Such comment could upset EXO fans," said the anchor, but G-DRAGON applied by saying, "I can't help it. It's the truth."
"I am proud of my songs. It's been a while since our last album, so I wanted to present great music to our fans and I want to take time to show them what I prepared. I always think about what I would be working on five or 10 years from now. My work in modern art falls in that category of my constant thinking of the future." (at PEACEMINUSONE press conference)
* What kind of future holds for G-DRAGON?
G-DRAGON is still evolving. Fans are curious about G-DRAGON's later years as much as he does. "(Since BIGBANG's debut) 10 years could be either short or long, but each of us are at a stage in life that we could embrace only the good things. Good songs are the ones that could appeal to the audience as they are. Instead of just putting our own meaning into the songs, we wanted our fans to just feel the music and take them in as they are" said G-DRAGON.
G-DRAGON seems to have reached the state of spiritual realm.
2015. 7. 9.
Source:
http://www.yg-life.com/archives/53211?lang=en
Related:
G-DRAGON, What Planet Are You From? ?
G-DRAGON, What Planet Are You From? ?