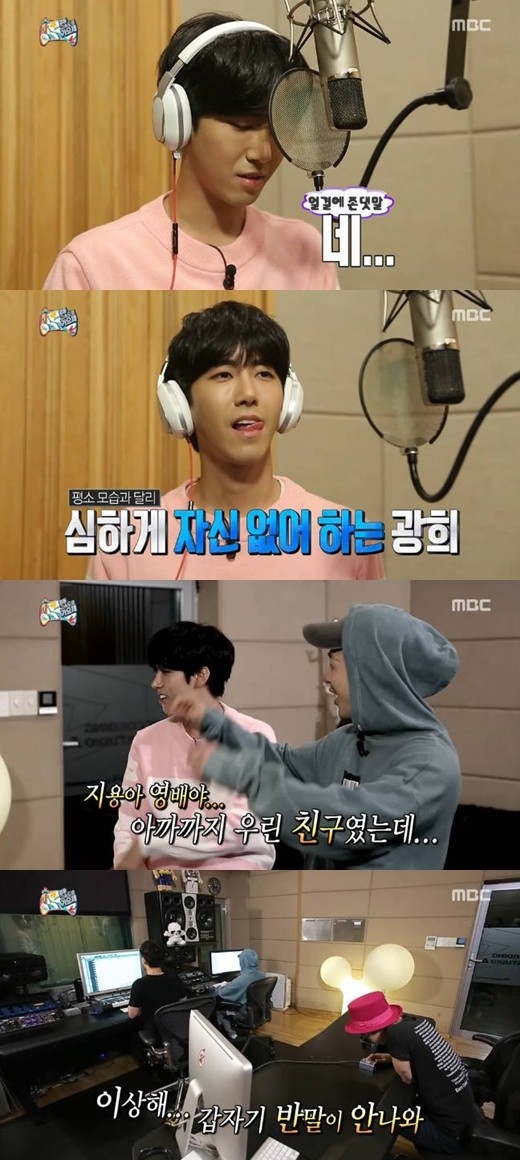 [?????=??? ??] Kwanghee of ZE:A was daunted by G-DRAGON's sternness when they were producing their song for the song festival of Infinite Challenge.
The August 8 episode of MBC's Infinite Challenge showed how the six teams were doing in preparing for the 2015 Song Festival.
After deciding the order in which the teams will perform, Kwanghee, G-DRAGON and TAEYANG started the recording of their song. Upon hearing the song for the festival, Kwanghee expressed his excitement about performing with G-DRAGON and TAEYANG and said, "Are we going to dance too?"
But when the recording started, Kwanghee kept making mistakes as if he felt intimidated by G-DRAGON, a notorious perfectionist. G-DRAGON kept shouting, "Let's do it again." Taken aback by his sternness, Kwanghee answered, "Ne (the Korean honorific for yes)."
2015. 8. 8.
Source:
http://www.yg-life.com/archives/54115?lang=en