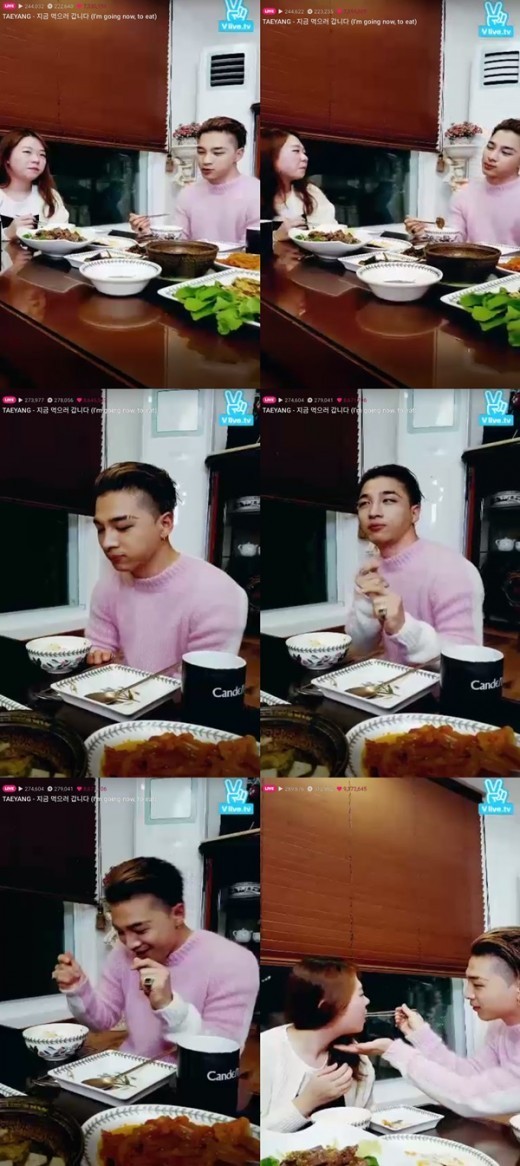 [TV???=??? ??] BIGBANG's member TAEYANG expressed the taste of foods he ate with a fan, in YANG HYUN SUK's voice.
TAEYANG hosted his private broadcasting "I'm going now, to eat" on NAVER V-APP on the 9 in the evening, for the second time among BIGBANG members.
The format of the broadcasting was to have a fan to invite TAEYANG to his/her home to have dinner together. The fan to invite TAEYANG had been selected in advance among applicants.
TAEYANG visited the house of a 20-year-old fan, to be welcomed by her family enthusiastically. Having dinner prepared by the fan's mother, TAEYANG disclosed his greed for food, saying, "I'll eat all the foods you've prepared".
Viewers requested that TAEYANG "evaluate the foods in YANG HYUN SUK's voice". TAEYANG was dumbfounded at such a request, but soon mimicked YANG HYUN SUK to express the taste of the foods.
2015. 9. 10.
Source:
http://www.yg-life.com/archives/55372?lang=en